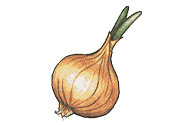 Web application Cibule - user guide
Why Cibule?
Each application (computer program) has a name, and this one is named Cibule (which is Czech name for Onion). This name holds two important characteristics of this application:
It contains layers, which should simplify its usage (prevent annoying you with functions that you do not need at the moment).
Similar to onion it is not possible to work with this application too long - time of continuous user logon is limited.
We do hope that you will enjoy application Cibule.
Introduction
Cibule is a Web application that is used to communicate with EQA participants, in particular to enter (input) the results of tests carried out in the EQA rounds. Results are entered by the users - EQA participants - themselves. Results can be entered in the time frame of appropriate EQA round (i.e. from the time of sample dispatch to deadline date). In this period of time you can enter results at any time, you can review already entered results and check (or correct) them up to the midnight of the day of the deadline.
We recommend you to become familiar with the contents of this help before starting the work with Cibule.
If you are really in a hurry, read at the least the paragraph Absolute minimum - Cibule in a nutshell below on this page.
Language that the application uses to communicate with the user is set in 2 steps:
Before login: During simple start (https://www.eqa.cz/cibule/index.php) the application sets the language according to the preferred language of the user's browser.
After login: Applications sets the language according to the participants's country and it can not be changed.
Content
Absolute minimum - Cibule in a nutshell
This paragraph is intended for the users whose time is precious, so they are unable to read entire help (although it is very brief). Thus we strongly recommend reading and understanding of this basic minimum at least.
Application Cibule runs on a web server. It does not download or save any programs or scripts to your computer. To use it, you must enable cookies and JavaScript in your browser (i.e. the default setting for most browsers). Cibule is NOT hypertext document, it is application and thus do not use buttons BACK and FORWARD in your browser and do not open Cibule in multiple windows or more tabs!
Cibule is located on a server that communicates with your computer via a secured (encrypted) data transfer. Your browser indicates this fact in the header (e.g. green site address bar, etc.) and this fact is also confirmed by https:// in the beginning of the server address.
Application Cibule implicitly creates for each participant the user spravce with generic password assigned. Data necessary for the first login are printed at the result form which you receive with EQA samples. You must change generic password to your own!
After login, you can work with Cibule limited time. After this time, the system will automatically log you out. If needed, you can immediately log in again.
Always log out after you finish working with Cibule. Do not just go to another web page! If you do not log out and leave running the browser, anyone can work in this browser with Cibule under your identity (he only needs to go to the Cibule website).
After selecting the EQA round enter the data as follows:
First, fill out all the information related to the test as a whole (basic information). Cibule will remember these data and in the next round it will offer them to you as a default (preprinted) values.
Quantitative results can range from 0 to 90000 (use 3 significant figures). You can use either decimal comma or point. Cibule understands any negative number as "the result is not specified".
Qualitative results you are choosing from a list that Cibule will offer to you.
Semiquantitative results you enter the same way as qualitative.
You can view your historical results for all rounds for which some results are entered.
Cibule serves for data entry of EQA results (or for backward viewing the results entered). The evaluation of your results is not available here.
Once you enter in Cibule all the results of the round, print it and store the copy. Print entered results only in the menu EQA results - View.
Application Cibule
© 2019 SEKK s.r.o.